Bioport® Contagion for Animal Care
Target Genes
Target Genes
Patented magnetic extraction and cross-priming amplification technology results in specific pathogen strain detection.
Download Brochure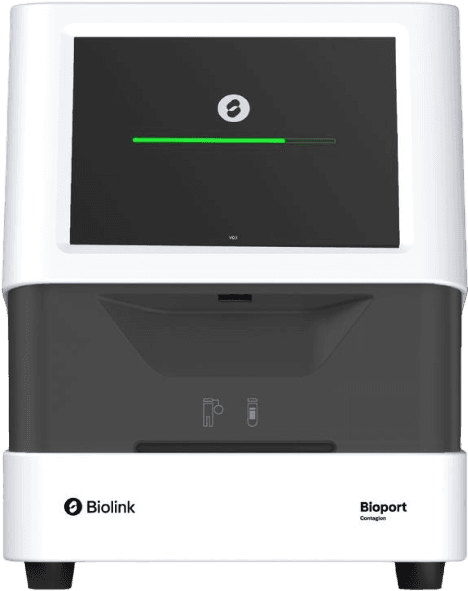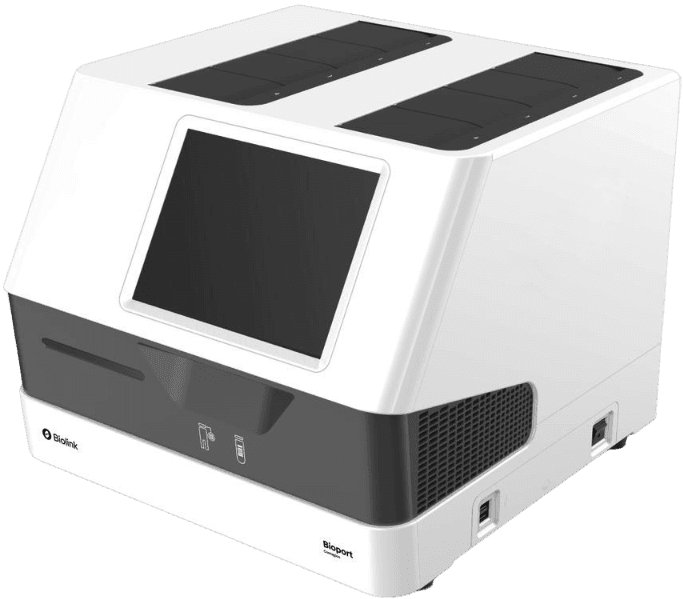 Elegant Sample Handling
Pre-mixed reagent cartridges permit rapid and simplified workflows with a greatly reduced risk of cross-contamination.
Rapid
Sample preparation and analysis workflow is reduced to minutes.

Amplification of the sample and interpretation of results are performed in under 60 minutes.
Parallel
Test for different pathogens in parallel.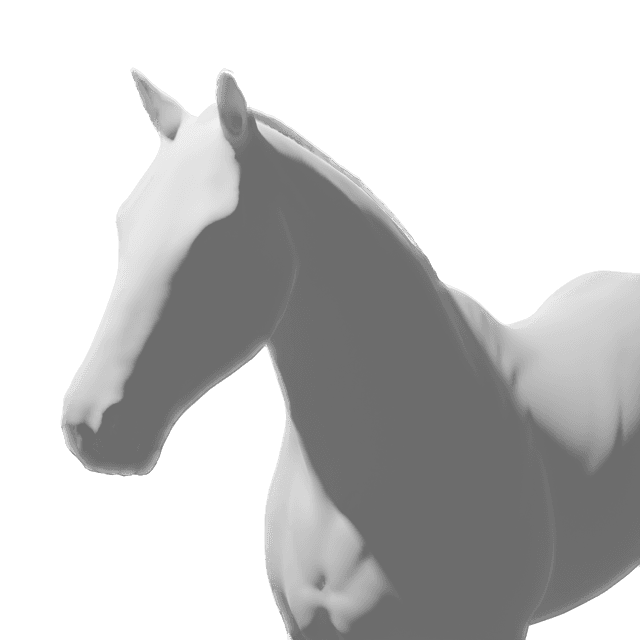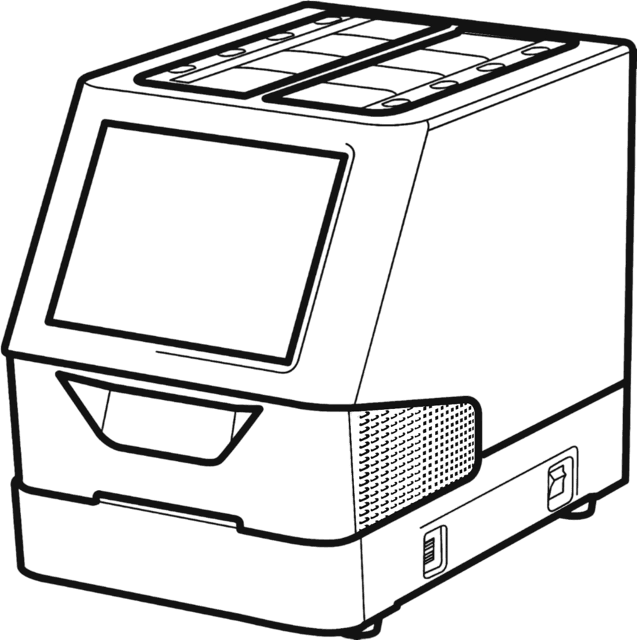 Capacity
4 channel versions run at a capacity of 32 samples per shift.

Bioport Contagion is modular, simply add units to achieve your throughput requirements.
Diagnostic Tests
Equine
| Test Name | Sample Type |
| --- | --- |
| Equine Chlamydia psittaci (ECP) | Eyes, nasotracheal, and reproductive secretion and tissue samples |
| Equine Coronavirus (ECoV) | Faecal |
| Equine Escherichia coli (E. Coli) | Uterine swab, tracheal aspirate |
| Equine Hendra virus (EHV) | Blood serum, oral or nasal swabs |
| Equine Herpesvirus Type 1 (EHV-1) | Nasopharyngeal swabs, reproductive secretions |
| Equine Herpesvirus Type 4 (EHV-4) | Nasopharyngeal swabs, reproductive secretions |
| Equine Influenza Virus H3N8 (EIV) | Nasopharyngeal swabs |
| Equine Klebsiella pneumoniae (EKP) | Uterine swab, tracheal aspirate |
| Equine Lawsonia intracellularis (ELI) | Faecal |
| Equine Leptospira interrogans Pomona type kennewicki (EL) | Blood, urine, CSF |
| Equine Pseudomonas sp. (EPS) | Uterine swab, tracheal aspirate |
| Equine Rhodococcus equi (ERE) | Nasal swab, tracheal aspirate |
| Equine Rotavirus (ERV) | Faecal |
| Equine Salmonella enterica (ESE) | Faecal, environmental |
| Equine Strangles (Streptococcus equi subspecies equi) (ESEE) | Abscess, nasal, or throat swab |
| Equine Streptococcus equi subspecies zooepidemicus (ESZ) | Abscess, nasal, throat or uterine swab |
| Equine Streptococcus spp. (ESS) | Abscess, nasal, throat or uterine swab |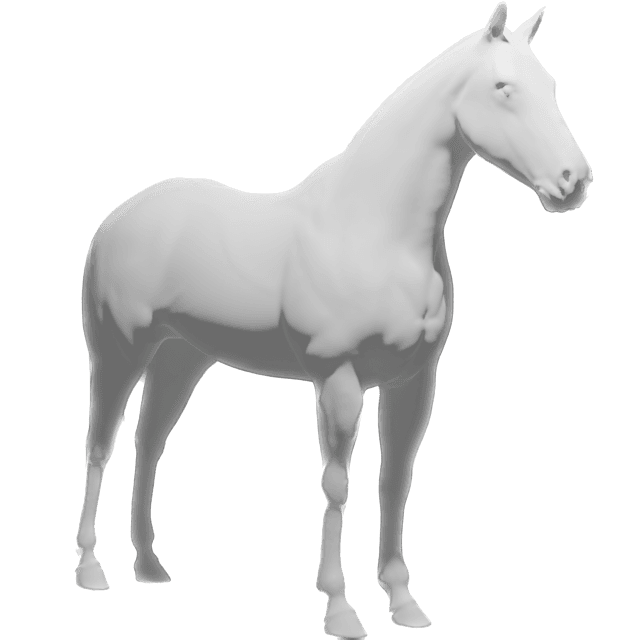 Feline
| Test Name | Sample Type |
| --- | --- |
| Feline Herpesvirus | Eye and Nasal Discharges, Oral Secretions |
| Chlamydia Felis | Eye and Nasal Discharges, Oral Secretions |
| Mycoplasma Felis | Eye and Nasal Discharges, Oral Secretions |
| Feline Infectious Peritonitis Virus | Hydrothorax and Ascite |
| Feline Complex Leukemia Virus | Virus Whole Blood |
| Feline Immunodeficiency Virus | Virus Whole Blood |
| Feline Calicivirus and Herpesvirus Combo | Eye and Nasal Discharges, Oral Secretions |
| Mycoplasma and Chlamydia Felis Combo | Eye and Nasal Discharges, Oral Secretions |
| Feline Panleukopenia Virus | Rectal Discharges |
| Feline Coronavirus | Rectal Discharges |
| Feline Panleukopenia Virus and Coronavirus Combo | Rectal Discharges |
| B. Bronchosepticum | Whole Blood |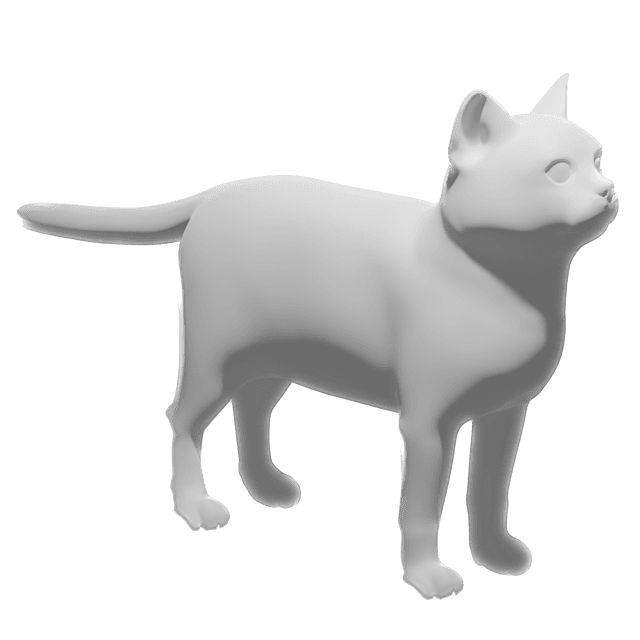 Canine
| Test Name | Sample Type |
| --- | --- |
| Mycoplasma Cynos | Eye and Nasal Discharges, Oral Secretions |
| Canine Distemper Virus | Eye and Nasal Discharges, Oral Secretions |
| Canine Herpesvirus | Eye and Nasal Discharges, Oral Secretions |
| Canine Coronavirus | Rectal Discharges |
| Chlamydia Canis | Eye and Nasal Discharges, Oral Secretions |
| Mycoplasma Cynos and Chlamydia Canis Combo | Eye and Nasal Discharges, Oral Secretions |
| Dirofilaria immitis (Heartworm) | Whole Blood |
| Canine Distemper Virus and Parainfluenza Virus Combo | Eye and Nasal Discharges, Oral Secretions |
| Canine Parvovirus | Rectal Discharges |
| Canine Coronavirus and Coronavirus Combo | Rectal Discharges |
| Canine Adenovirus | Nasal Discharges, Oral Secretions |
| Babesia Canis (BcV) | Whole Blood |
| Canine Parvovirus | Rectal Discharges |
| Lyme Disease | Whole Blood |
| Rotavirus | Rectal Discharges |
| Toxoplasma gondii | Rectal Discharges |
| Rabies Virus | Oral Secretions |
| Leptospira | Whole Blood |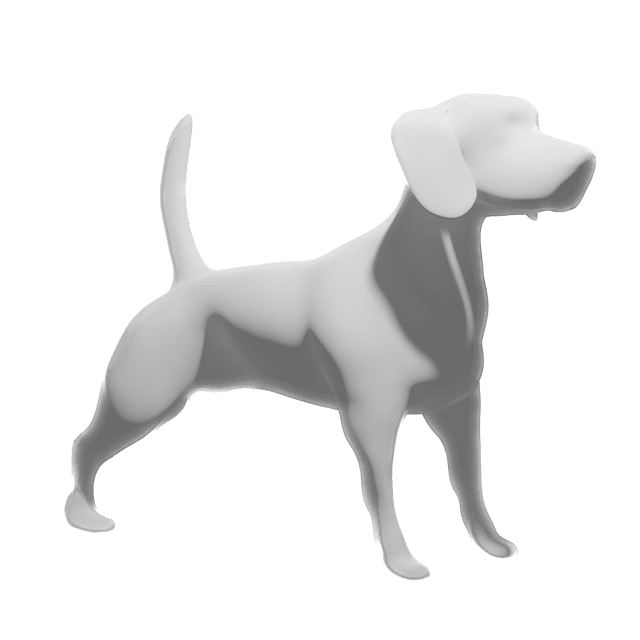 Ruminants
| Test Name | Sample Type |
| --- | --- |
| Mycobacterium bovis (MB) | Eyes, mouth and nose secretions |
| Rinderpest virus (RPV) | Nasopharyngeal swabs, blood, tissue |
| Peste Des Petits Ruminants Virus (PPRV) | Oral swab, tissue |
| Foot-and-mouth disease virus (FMDV) | Oropharyngeal swabs, feces, blister fluid |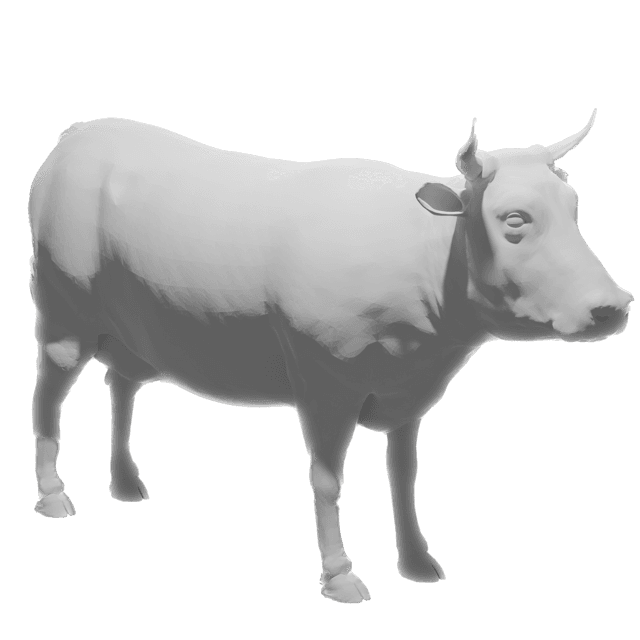 Swine
| Test Name | Sample Type |
| --- | --- |
| Streptococcus suis (SS) | Nasopharyngeal swabs, blood, tissue |
| Haemophilus parasuis (HPS) | Effusion, blood, tissue |
| Erysipelothrix rhusiopathiae (ER) | Blood,tissue |
| African swine fever virus (ASFV) | Swab (oral and nasal), blood, rectal secretions |